These children live in the four corners of the world.
They all share the same thirst for learning.
They understand that only education will gaurantee them a better future and that is why, every day, they must set out on the long and perilous journey that will lead them to knowledge.
JACKSON and SALOME – KENYA
Every morning, 11-year-old Jackson risks his life to join his school more than fifteen kilometers from home. Their route is very dangerous. Armed gangs attack villages, and elephants are very aggressive, often chasing and sometimes killing whomever they encounter. Jackson wants Salome to study like he does so she will be able to take care of herself and choose her own future. He is always there for her if she has a problem in school too.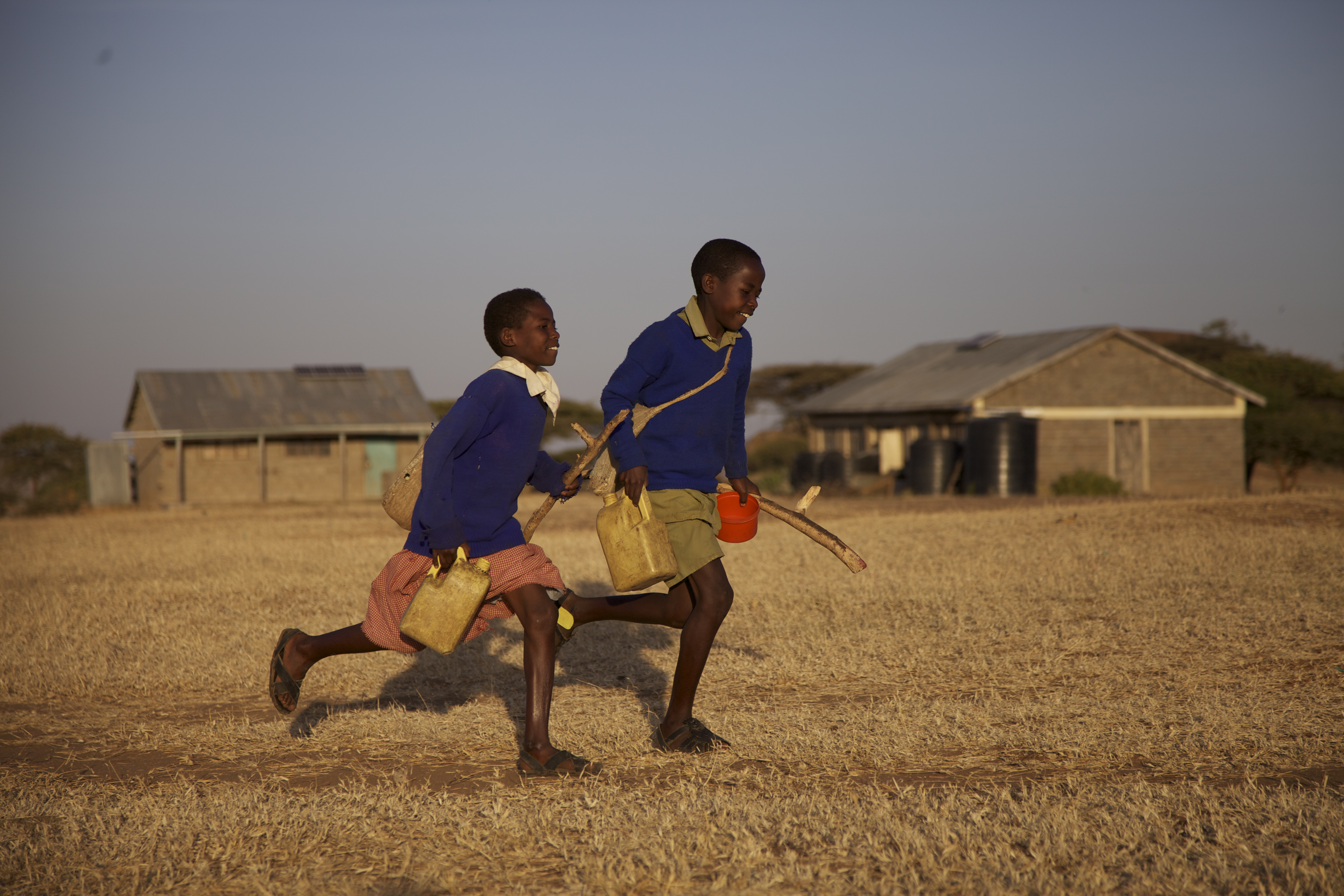 CARLITO and MICAELA – Argentina
Son of a shepherd, Carlito is 11 years old. He lives alone in the heart of the Cordillera with his father, mother and little sister. He loves school, he likes to learn and learn. At the age of six, he went to school on the back of a horse that his father had bought him. Since 2 years, he goes on horseback and since this year, he takes with him his little sister Micaela. Many children around the world would dream of going to school on horseback. But Carlito has no choice: he gets up early every morning and has to travel more than 18 kilometers every day through the mountains to get to school.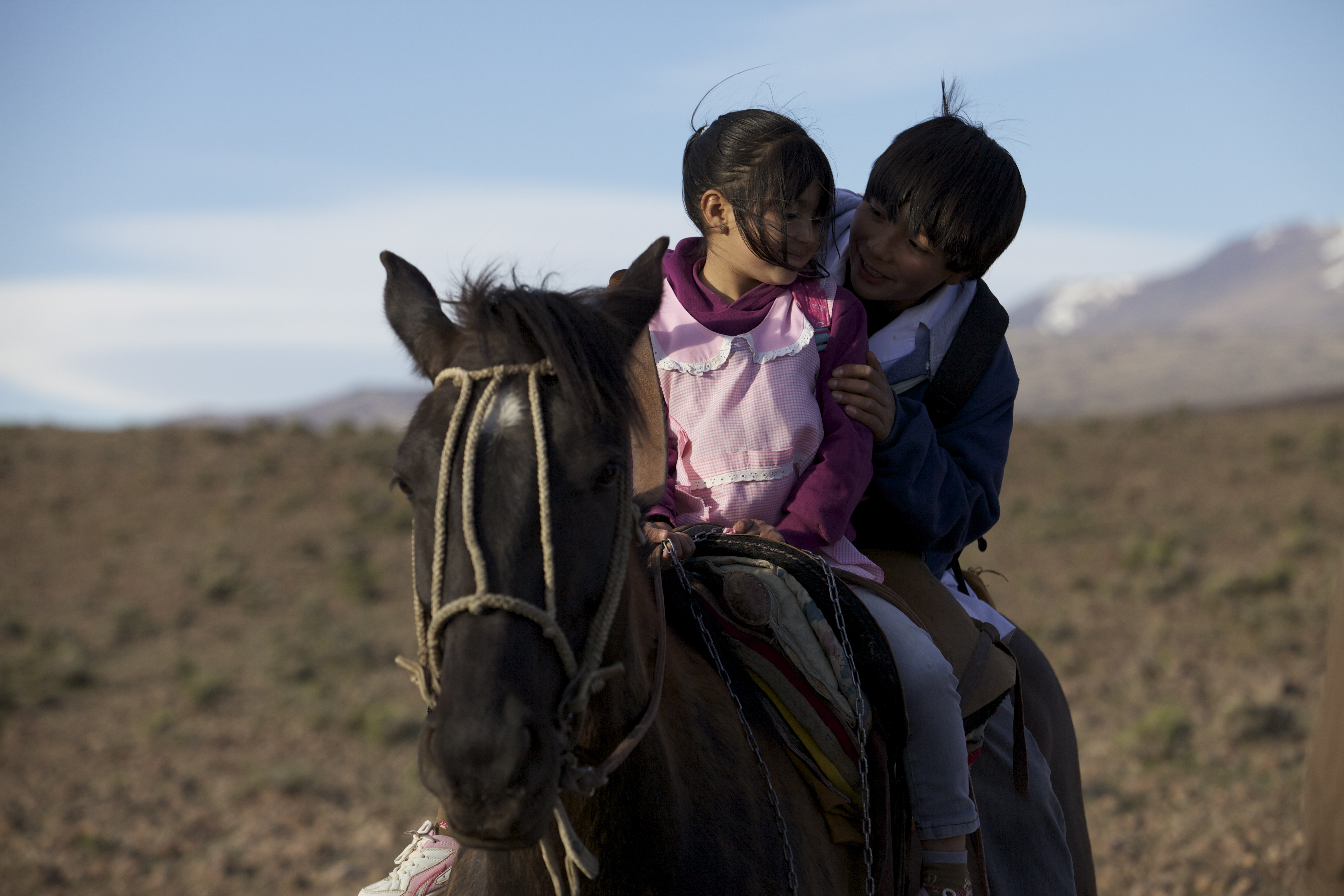 ZAHIRA – Morroco
Zahira is a 12-year-old girl. She lives with her family a lost village in the valley of Imlil, in the mountain range of the Atlas. In winter, temperatures can drop to -20 ° C, with several months of snow. Her school is in Asni, more than twenty kilometers away. She can only go there once a week as the road is long. Also, every Monday, she walks the way, on foot, with her 2 friends, Zineb and Noura. Together, they give each other courage and comfort when one of them gets tired or has a foot ache to the point of having to stop.
SAMUEL – India
Born premature, Samuel, 13, can no longer walk. A wheelchair was tinkered to him so that his two little brothers, Emmanuel and Gabriel, could take him with them to school. Every day, they have to travel more than 4 kilometers in extreme conditions, while the road is sandy and the road, when it exists, is very damaged. Pushing, pulling and carrying their big brother on his wheelchair is proving to be a challenge for all three. Whatever the conditions, the motivation, the will and the incredible courage of Emmanuel and Gabriel to accompany their big brother Samuel on the way to school are immense and indestructible.

FRANCKLYN and OLIVIER – Madagascar
It is in the south of Madagascar, in the village of Andranotakatse that the two young brothers Francklyn and Olivier walk every Sunday morning 20 kilometers of walk to access their school. With their little children's feet, they crisscross a trail of ocher sand and cross the forest of Ambatry. With courage and caution, these two "enemy brothers" stand together to get to their Betioky school safely. This struggle for education, already begun by their father, gives them hope for a better future where it will not be necessary to become, in order to build their lives, a zebu breeder as is customary in Madagascar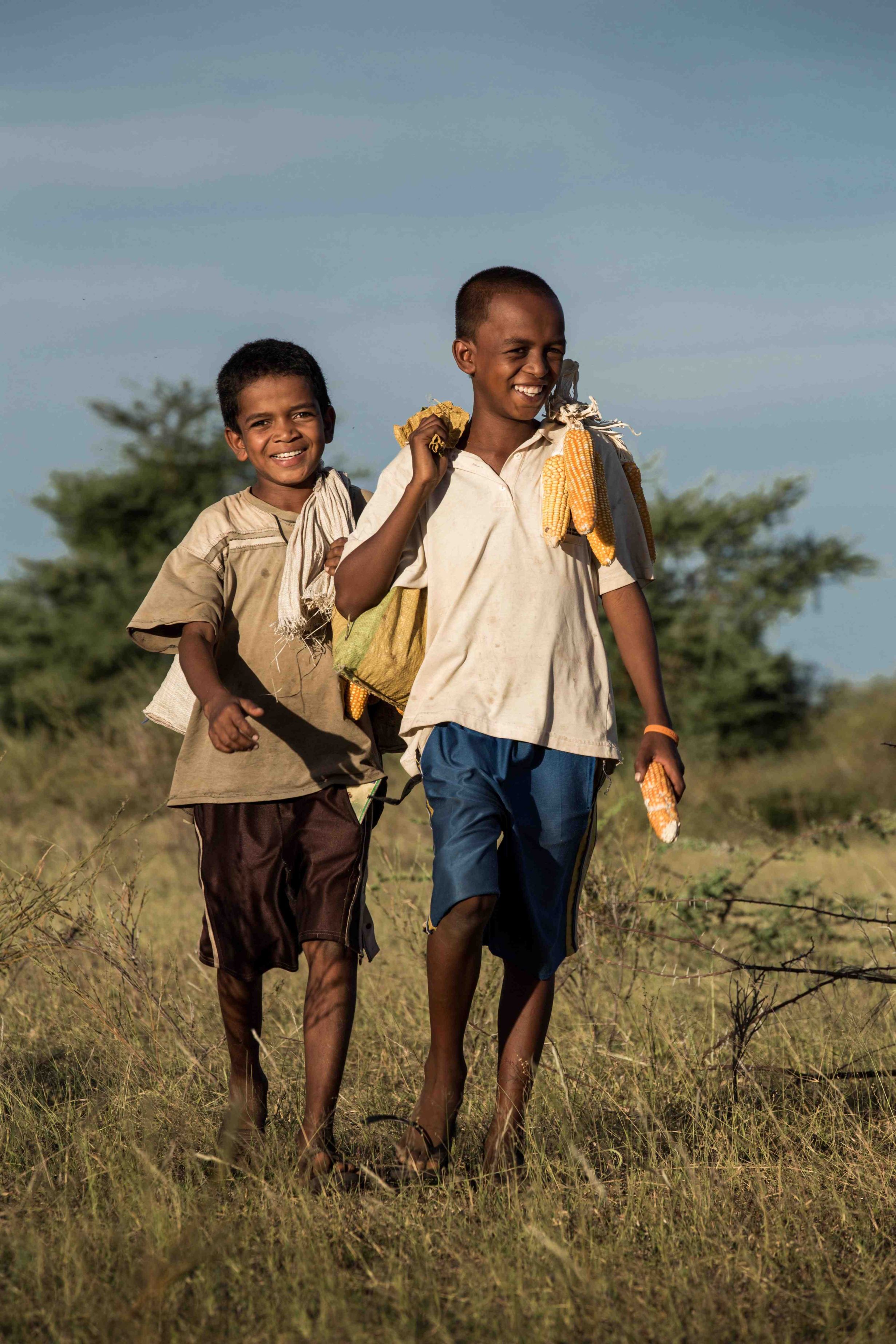 MABALLY – Cameroon
Mabally, 13, is a pygmy of the Bagyeli ethnic group. The Cameroonian forest where he lives with his people and his family is the only world he knows: the Bagyeli draw all their resources from this environment. Each quarter, Mabally travels 14 kilometers through the steep paths of his forest to reach the home where he is living far from his family. It is thanks to the school that he discovers, every day, elsewhere.

NASTA – Mayotte
Nasta is 9 years old. Very early, his family, originally from Comoros, immigrated to Mayotte, 101st French department. Far from the French metropolis, they live all six in a shanty town without legal existence. Nasta's mother is the only one who has the right to work, but her salary does not allow her to offer her family good living conditions. Four times a day, Nasta travels 2km in the middle of impassable roads and littered with waste of her banga to reach the city, and her school, the only way for her to secure a future for her family.

OLIVIER, MARIE and VERONIQUE – Mali
Olivier is 9 years old and two sisters, Marie and Véronique. He lives in Senou, Mali, near Bamako. Even if the front is hundreds of kilometers away, the war has hardened their living conditions. With two old bikes for three each morning, Olivier and his sisters try to reach their school, through the muddy tracks.
KRITIKA – Nepal
Kritika is 11 years old and lives in the rugged mountains of the Himalayas, Nepal, with her mother and grandparents. His father went to work in Dubai. Each morning, at the head of a troop of schoolchildren in the village, she crosses steep paths, frail bridges and waterfalls to join her school.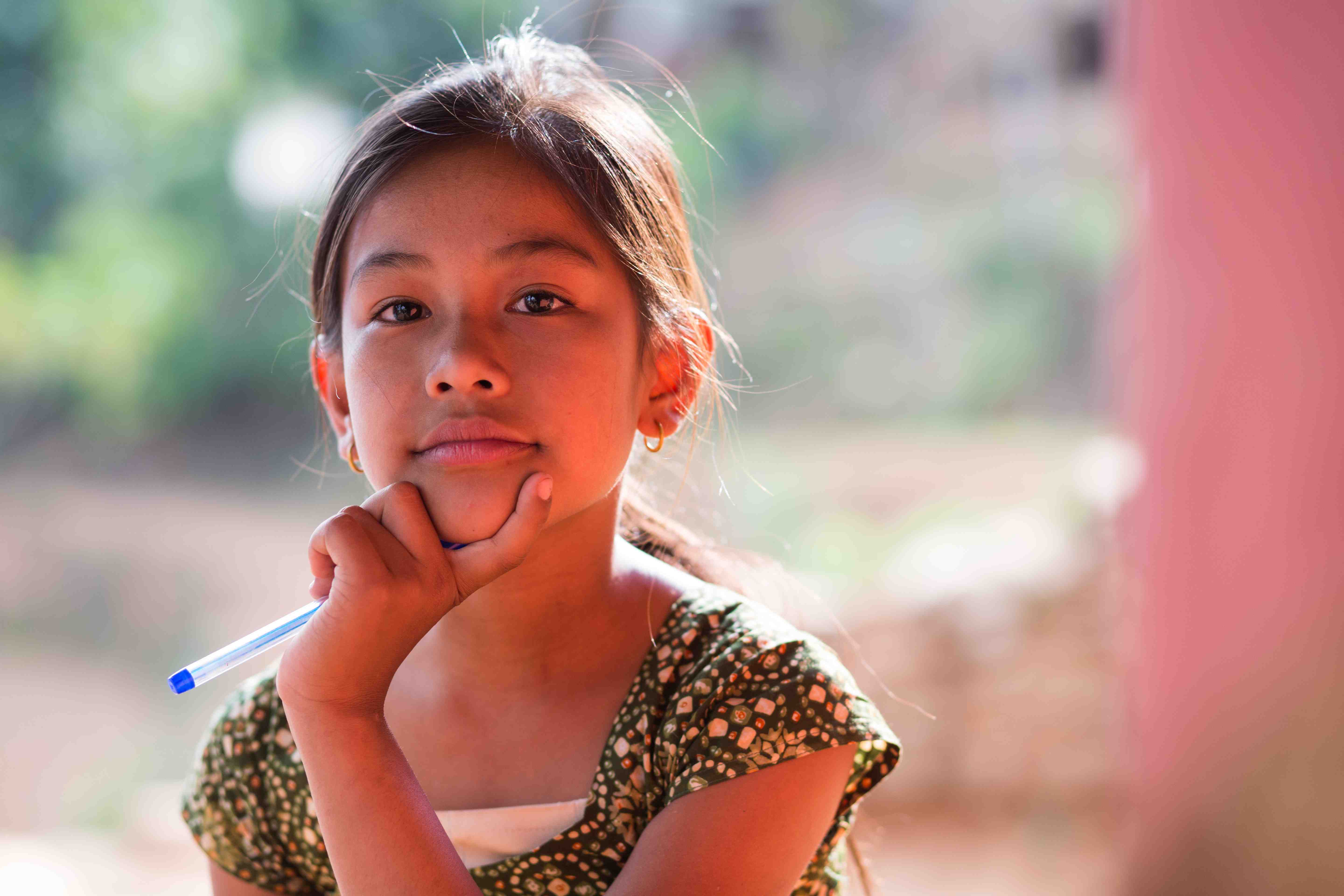 CHO – Vietnam
Cho is 10 years old and lives in the foggy mountains of North Vietnam. She comes from the Hmong minority, a mountain people with a singular identity. Every day, with her little sister, they cross perilous mountain trails and roam the slippery rocks to reach their school.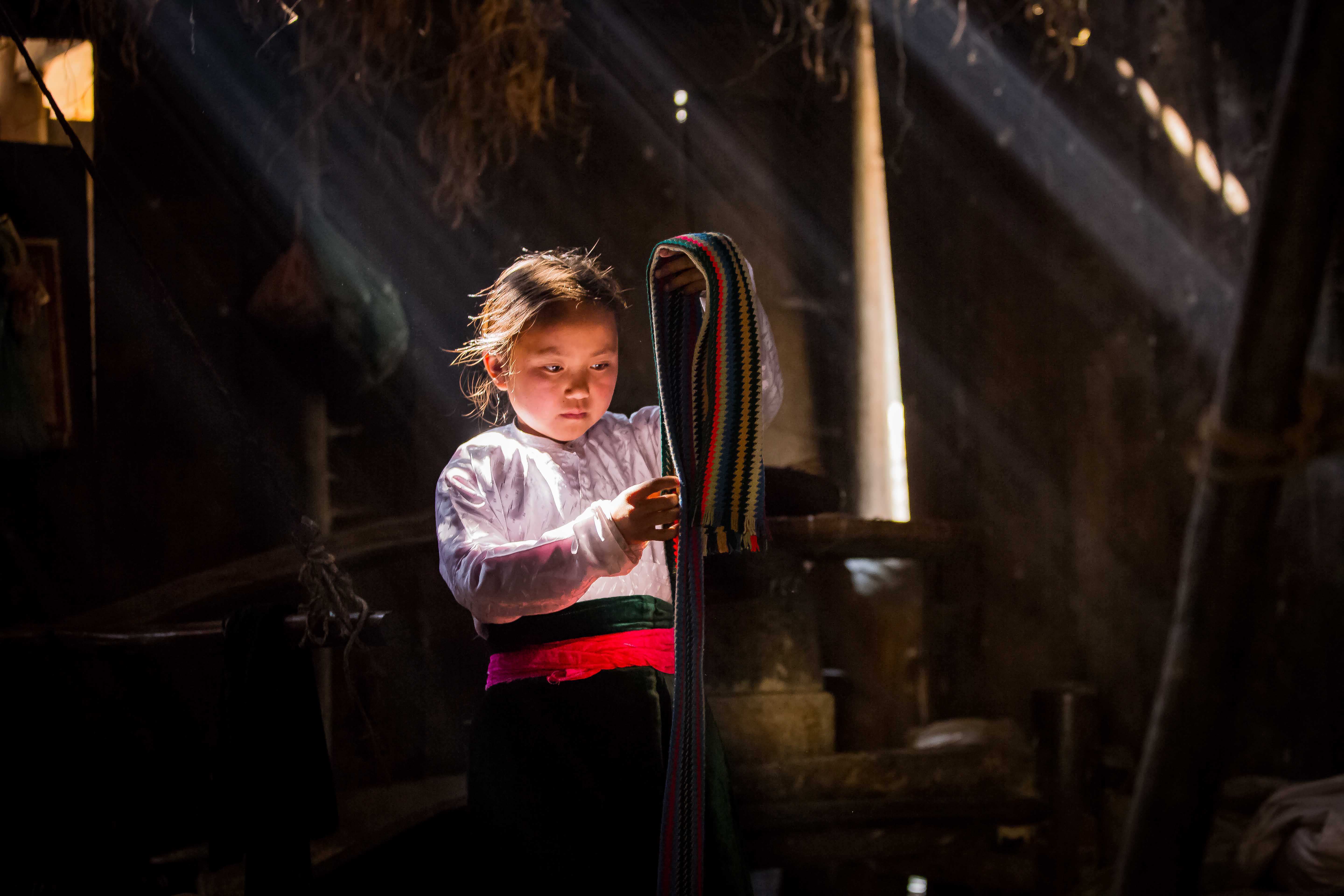 ERBOL – Kyrgyzstan
Erbol, 12, lives in the mountains in Kyrgyzstan. His horse, Bourou, is his only way to go to the college, located miles from the farm where he lives with his parents. Morning and evening, winter, it is three hours on horseback by -40 °C through an ice desert.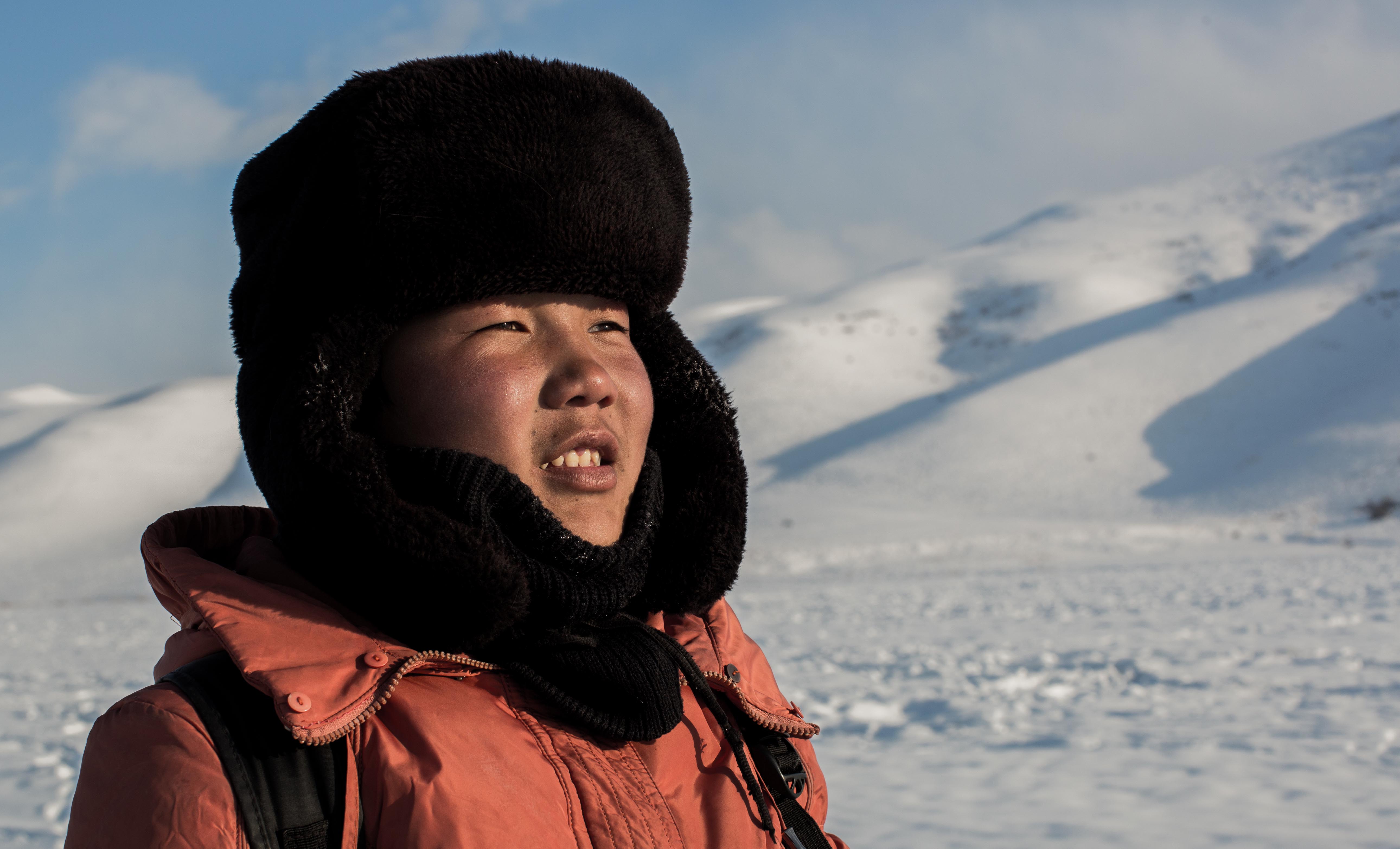 DEVI – India
Devi is 13 years old and lives in India in an isolated hamlet on the shores of the Bengal Sea, a country where only boys represent hope for parents. More than an hour's walk separates her from her school, through rice fields, forests and troubled water points.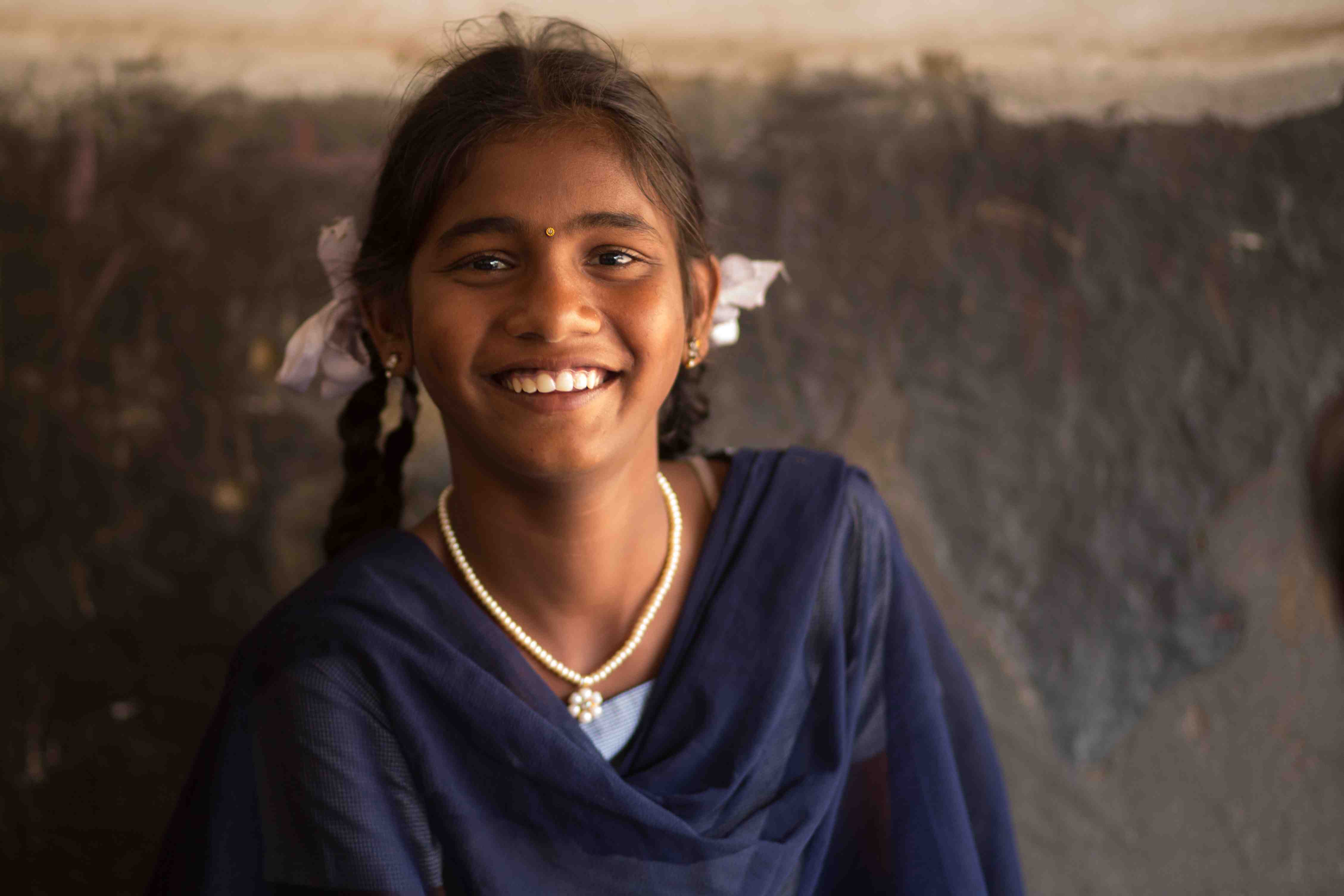 YOUSSEF – West Bank
Youssef is a Bedouin child from Palestine. He was born in the midst of the Israeli-Palestinian conflict 12 years ago. With his family, he lives in a barracks in Area C of the Occupied Palestinian Territories. For lack of road, every morning it is through the harsh climate of the desert and on the back of a donkey that he goes to Jahalin school.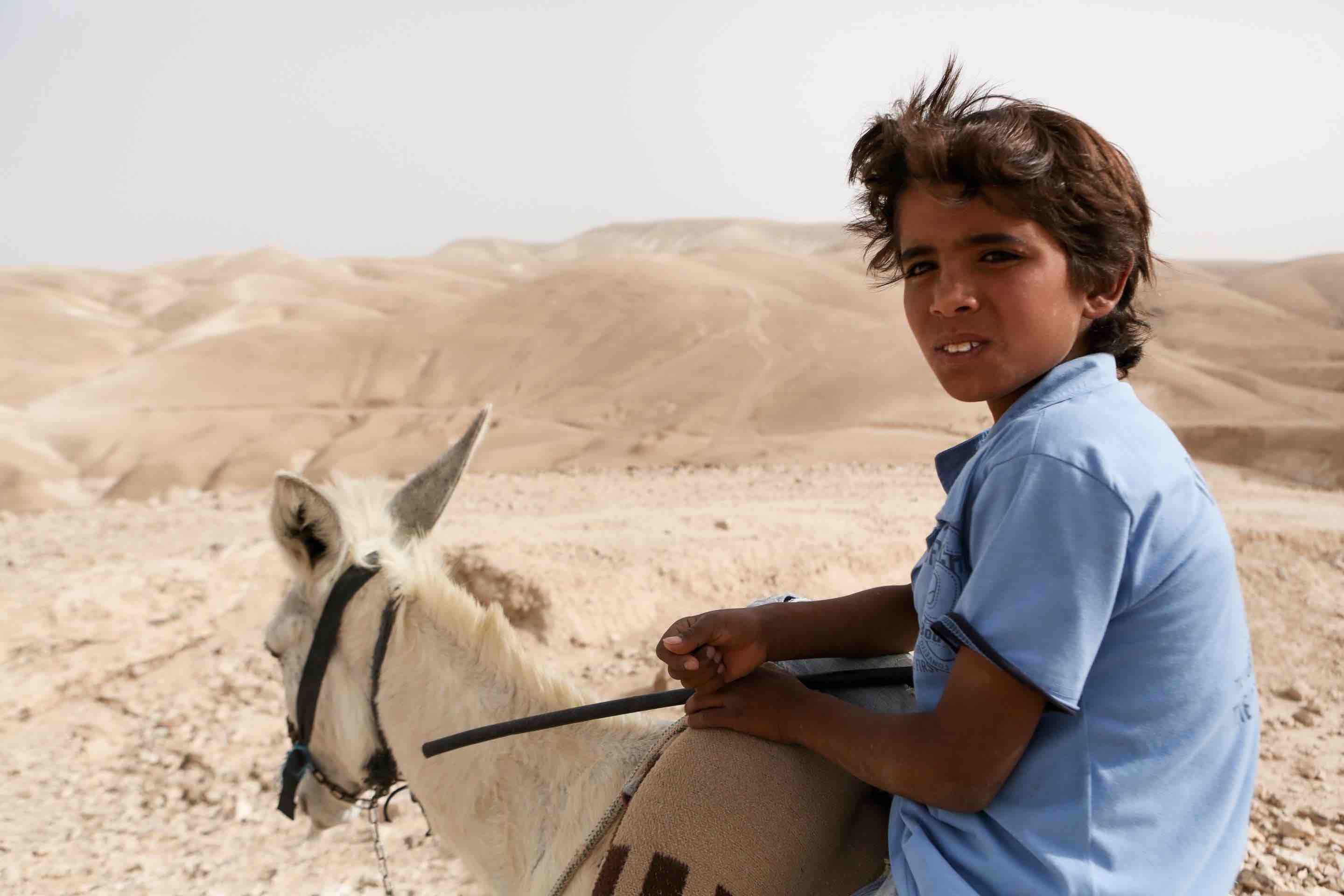 LUMINITA – Romania
Luminita, 9, lives in Inelet, a tiny isolated village in the heart of Western Carpathians, Romania. There, Bucharest the European seems far away. Cut off from the bustle of big cities, Luminita later wants to join them to become a doctor. Every morning, at the head of a troupe of 3 other school children, she walks 1 hour, sometimes 2, to join her school perched on the rocky peaks of the Romanian mountains.

STAS – Siberia
Stas, 7, is a Nenets, a nomadic people of reindeer herders. He lives in the family tent, in the middle of icy Siberian dunes. For the first time, he will leave his family and his thousand reindeer for 9 months, to go to school in a boarding school in the city, several hundred kilometers from his camp. To cross the Tundra with sled would be too long, it is a helicopter which passes recovering the children henceforth. But the weather is capricious, and this year, the family will have to move his tent and herd of reindeer to join the next pickup, and allow Stas and his sisters not to miss the back.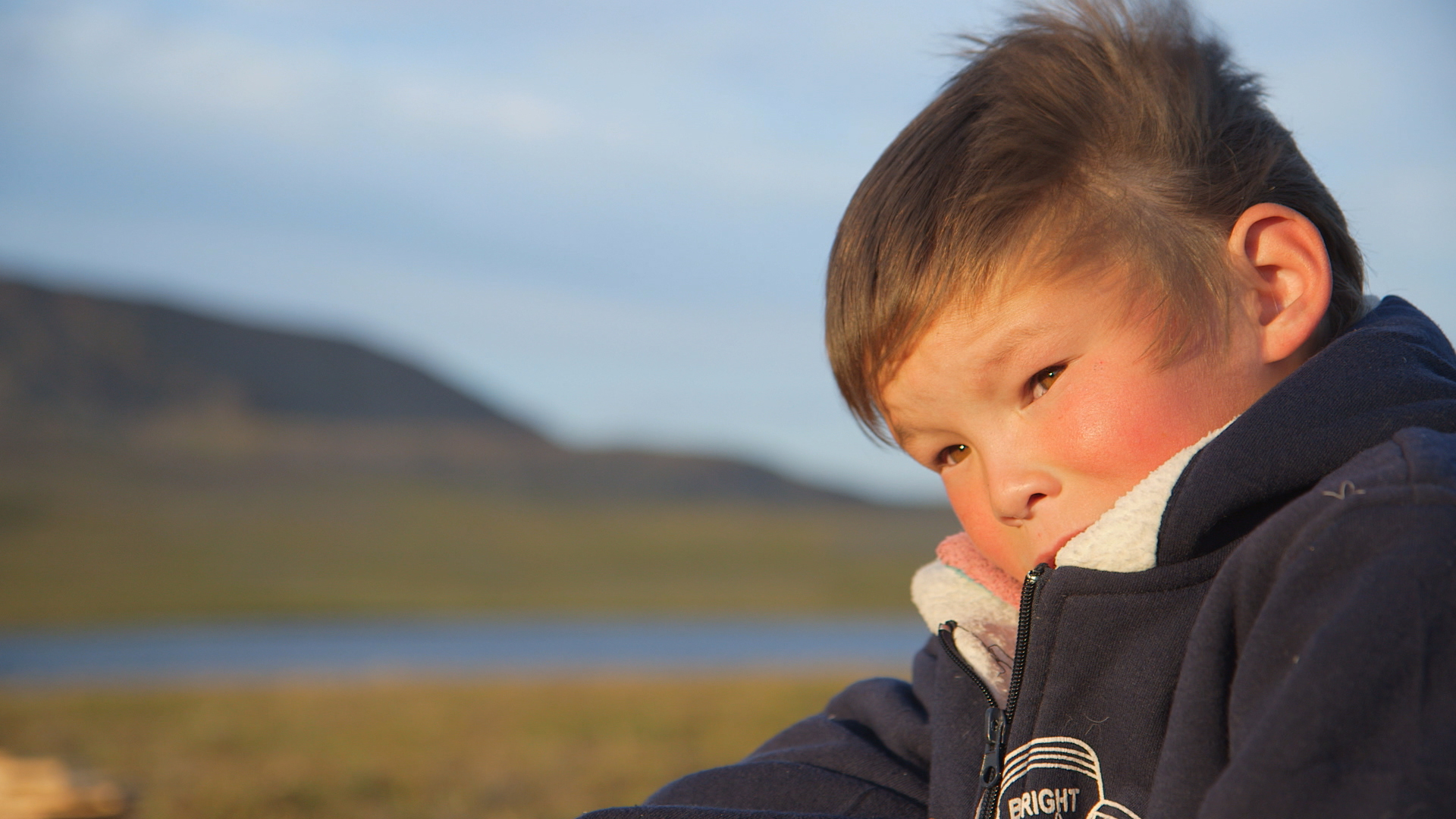 SAN & WAÏ – Myanmar
San, 10, and Waï, 9, live in Bagan, Myanmar, the land of a thousand temples. These thousand-year-old wonders have recently attracted many tourists to Bagan. To be able to pay for their uniforms and school materials, San and Wai, who live from fishing and farming with their families, make small crafts that they sell at night to these curious visitors. Every morning, they walk two hours through swampy fields and sandy paths, in the remnants of the ancient Bagan kingdom, to reach a small port. They must arrive on time to reach the wooden boats that take them to school every day on the other side of the Irrawaddy River.

TASLIMA – Bangladesh
Taslima is a school teacher on a boat school along the Gumani River. His floating school is a breath of hope for the children of these submerged lands. Taslima works tirelessly to keep schoolchildren, especially young girls. One of his goals: to reduce early marriages in his community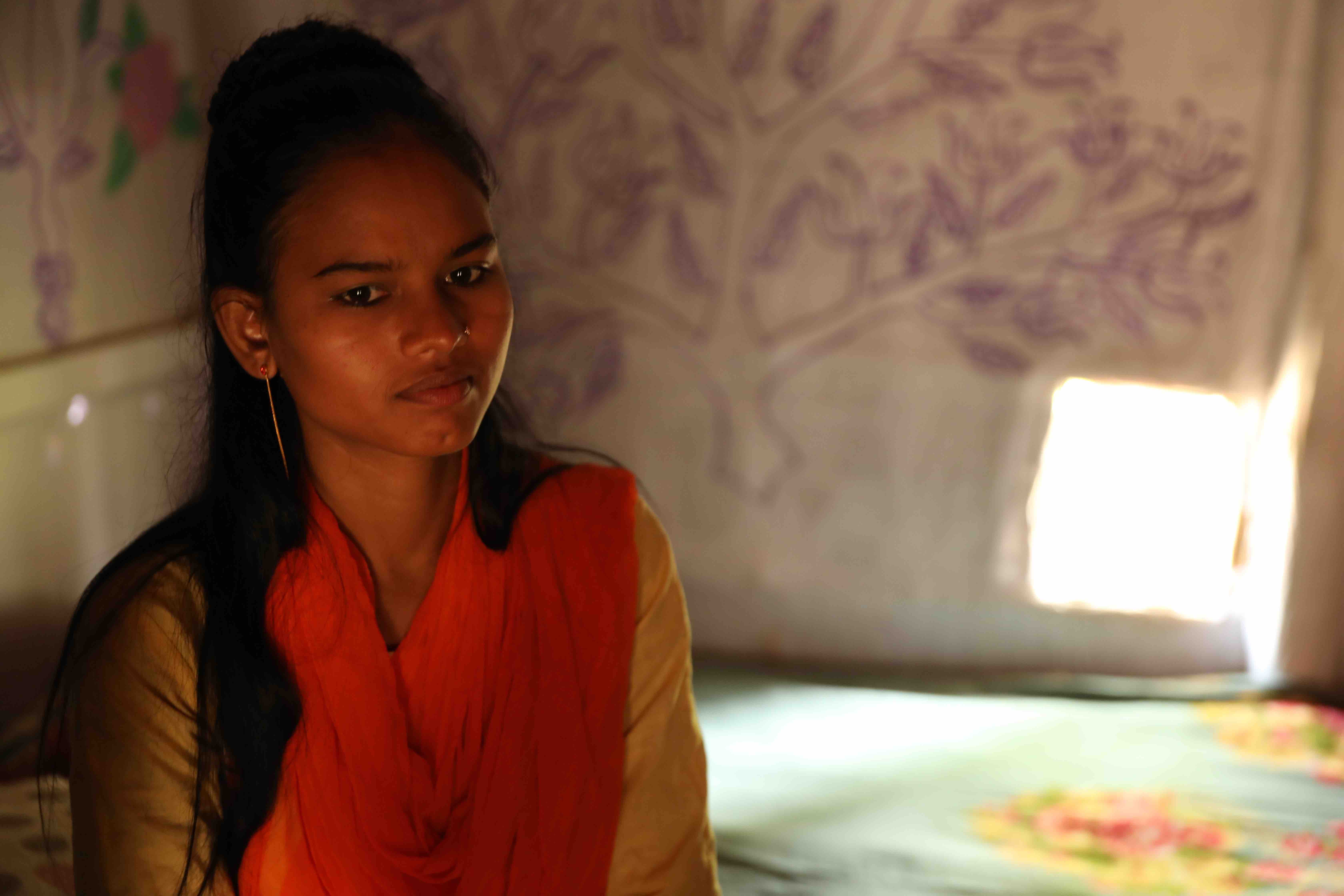 YASMIN – Bangladesh
Yasmin is one of Taslima's students. Yasmin does not want to grow too fast and get married as his parents wish. Taslima decides to fight so that Yasmin, who is not 12 years old, returns to school and that she pushes back the age of her marriage.