OUR TEAM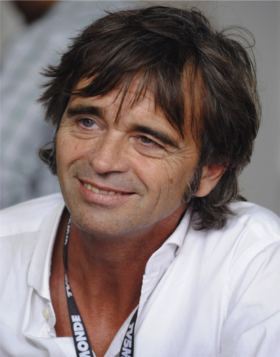 President

« This project goes way beyond the confines of making a documentary for us. It is above all a human experience and thanks to our foundation we are now empowered to help these children build a better future »
Biography
Barthélémy Fougea was born in Paris in 1962. He has been a Producer, Executive producer and Production director on more than thirty documentary films and docudramas for television and cinema.
Barthelemy Fougea has produced a prolific amount of high quality documentary films for television and cinema over the past 25 years. From the documentary collection « Passions d'enfants » to « Sacre de l'Homme », to « L'Odyssée de l'espèce », and « Hanuman », millions of spectators from around the world have seen these films.
In 2013, he produced «On the way to school » which gathered 1,3 millions of spectators in France alone and won the Cesarfor best documentary film of 2014.