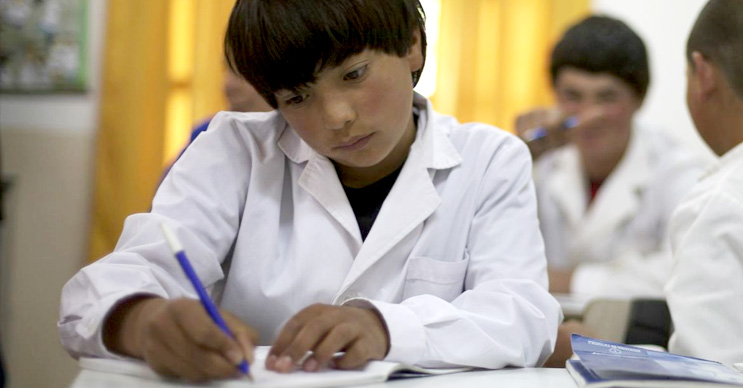 GENERAL INFORMATION
41 660 417 inhabitants
Number of deaths per child under 5 years old for 1000 births :14 (source : UNESCO)
EDUCATION BY NUMBERS
2% of adults ( persons more than 15 years old ) are illitterate. Illiteracy rate of young persons from 15 to 24 years old is under 1% ( source : UNESCO ).
Net rate of schooling in primary education : 97%
95% of children who enter the first year of primary education gain access to the second year of primary education.
90% of children gain access to a complete secondary education cycle ( secondary school and high school )
There is a small gap between girls and boy and girls get the advantage ( they have more access to secondary education than boys).
Argentina gives almost 6% of its GDP to education ; education budget represents 14% of the national budget.
WHAT IS AT STAKE
In Argentina, society places great importance on education.
The main challenges of the educational system are linked to development differences between the country's provinces ( education is decentralized ) and to the family's poverty in certain areas (essentially in rural provinces).
School programs change according to the provinces and the local resource level has consequences on the learning processes of the children. In the poor provinces, the number of children who do not assimilate the basics of reading and writing are much higher than in the provinces with more financial resources
-Furthermore, even though school is free, there is no public transporation system and families are required to purchase, books, supplies, and uniforms.